Continuation of my "So fragile Acer Aspire laptop" adventures.
Despite new solderings, I have again a problem with my connector for AC adaptor. To have peace, I replace this connector with a new one. But it must be out of my laptop ! After some solderings, my computer have a tail :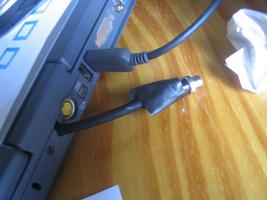 Thanks again to Maxime Keller and CNRS laboratories.